Evidence shows that 90% of low back pain is not caused by an underlying injury or disease. The new Health Quality Ontario Standards for low back pain can help reduce unnecessary MRIs, CT scans, surgery referrals and opioid prescriptions for better care. These guides are written to help patients understand what 'high quality care' looks like.
Acute low back pain can be a different experience for everybody—the things that cause it, and the treatments that help it, vary widely. Lying in bed, resting too much, and avoiding exercise can actually make your pain and stiffness worse. Staying active can improve your overall health and well-being and reduce the chances that your back pain will return.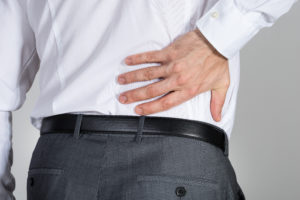 To help your health care providers help you, try to share as many details about your life and your feelings as you can. Building a strong relationship with your health care providers is key—they can advocate for you, help you navigate the health system, and support you in improving your condition.
Sharing details about how your pain feels can help your health care providers best treat you and rule out anything serious. You may want to bring notes to your visits and review these questions if things change.
Care. That makes the difference