Dr. Joel Weisberg

Dr. Joel Weisberg's interest in conservative ways to help heal and care for the body began with his decade-and-a-half in competitive athletics. Non-invasive, drug-free, gentle and effective — chiropractic care was a true calling. Helping people regain their health and return to their lives is about so much more than the pain.
Dr. Weisberg believes in giving back to the profession he has so much respect for. He is a leader, having served in many roles, including; the examining board of Canada, the Ontario Chiropractic Association, the Association for the History of Chiropractic and other Provincial roles. Dr. Weisberg has also trained and supervised interns from two chiropractic schools.
In 2013, Dr. Weisberg received the inaugural Patient Care Award. Through his leadership and service, Dr Weisberg has received the Community Service Award from the Ontario Chiropractic Association, as well as the Society Leader's Award. Dr. Weisberg was the 2007 recipient of the prestigious Heart and Hands Award. 
Book an appointment with Dr. Weisberg
---
Dr. Mitchell Savic     
Dr. Mitchell Savic graduated from the Canadian Memorial Chiropractic College in 2016. He then chose to pursue advanced clinical training and take his clinical acumen to the next level.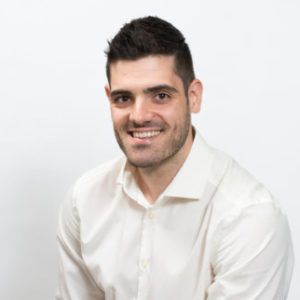 That academic fellowship will give Dr. Savic the very special designation of Sports Specialist Chiropractor.
Coming from a competitive soccer background, Dr. Savic already had an interest in the athletic world. His list of professional distinctions includes having worked as a Doctor of Chiropractic with Team Canada Beach Volleyball, Team Canada Frisbee, the Ontario Taekwondo Association, and the Ontario Soccer Association.
Book Online with Dr. Savic
---
Manuel Lupea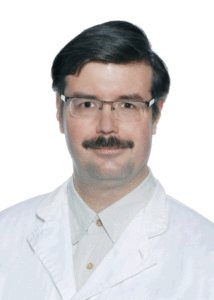 Mr. Manuel Lupea, PT, graduated Physiotherapy School in Bucharest, Romania, in 2003. Manuel has worked as a Physiotherapist in Canada since 2009, treating patients with sport injuries, chronic pain, repetitive strain injuries, motor vehicle accident and workplace injuries. His experience includes working with clients from childhood age to senior years. He has attended manual therapy courses with the Orthopaedic Division of the Canadian Physiotherapy Association; also courses for the Mackenzie and Mulligan methods, dermoneuromodulation, acupuncture, treatment of osteoporosis and the Bobath concept for neurological rehabilitation.
A thorough assessment, followed by a program tailored to the client's needs has been his approach since the beginnings of his career.
Rishma Hirji
With a decade-and-a-half of experience and an unwavering enthusiasm for massage therapy, Rishma Hirji is thrilled to finally return to the Downsview Chiropractic family.
Rishma studied at the Canadian College of Massage and Hydrotherapy, and has been registered as a licensed therapist since August 1995. Rishma first joined the Downsview Chiropractic team in 1996, and during this earlier time she continued studying to deliver better and more thorough care. She studied yoga in Toronto and abroad in India in order to gain a deeper understanding of the complexities of the musculoskeletal system.
Rishma is well known for her deep, soothing and rhythmic techniques. A devoted "muscle mechanic"; Rishma is ready to assist those desiring a higher level of health and well-being.
---
Kelly Lipperman
Kelly Lipperman had been a patient of Downsview Chiropractic for many years before seeking out a role where she could contribute to other's exceptional experiences.
She brings with her many years of customer service and office management experience. Kelly began her professional career in Newfoundland's hospitality industry at a young age, and has worked along-side some of the best service providers in the industry. She polished her hospitality experience at Toronto's Royal York Hotel.
---
Deanna Belli
Deanna Belli had also been a patient of Downsview Chiropractic for many years. She joined our team in 2006, and remains on staff as in a casual capacity. If your visit is timed it right, you may experience her bright smile and helpful attitude.
She brings with her formal training in massage therapy, and a background in tourism/hospitality. Deanna's personal interests span from gardening to cake decorating. Deanna considers herself a jack of all trades — but most importantly she loves working with people.